JUNE 7, 8, 14, 15, 21 & 22 at 7:00 p.m.
JUNE 16 at 3:00 p.m.
Dear Elizabeth is a moving and innovative play based on the thirty-year correspondence between poets Elizabeth Bishop and Robert Lowell. While reading the 459 letters published in Words in Air: The Complete Correspondence Between Elizabeth Bishop and Robert Lowell, playwright Sarah Ruhl writes, "I could not put the letters down. I hungered to hear them read aloud." As she selected and arranged the writers' own words with no invented dialogue, we now can see and hear for ourselves the emergence of this extraordinary friendship between two great American poets, as their letters span the personal, political, and literary epochs of their time. Directed by Dindy Royster, Cindy Robbins as Elizabeth Bishop and Michael McFarland as Robert Lowell, assisted by Randall Simons, bring this compelling story to the stage.
New Surry Theatre is delighted to announce that Megan Marshall will be present at a Q&A on June 16th after the 3:00 matinee. Ms. Marshall is a Pulitzer Prize winning biographer, whose recent book Elizabeth Bishop: A Miracle for Breakfast portrays the intertwined lives of her former teachers, Elizabeth Bishop and Robert Lowell. Copies of her book will be available at the theater and at Blue Hill Books.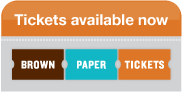 Tickets are $18 general admission, $15 students & seniors. Reserve tickets at the Brown Paper Tickets link to the right or by calling 207-200-4720.
Thank you to our sponsors of Dear Elizabeth:
The Town of Castine, summer home of Robert Lowell,
summer destination of Elizabeth Bishop.
STUDY
New Surry Theatre's Performing Arts School, now in its 47th year, annually offers two semesters of classes in many disciplines, including acting, singing, theater make-up and more. Every summer, we welcome children ages 8 and up to our summer camp. Visit our performing arts school page for more information.
SUPPORT
New Surry Theatre thanks the generous support of the many individuals, businesses and foundations, all of whom make our cultural commitment to the community possible. Donations, sponsorships and grants are transformed into our mission of
engagement, inspiration and entertainment through the performing arts and keep theater alive in our rural community on the coast of Maine. Discover how you can support our work in the community. Thank you!