July 12, 13, 19, 20, 26 & 27 at 7:00 p.m.
JUly 21 at 3:00 p.m.
The Diary of Anne Frank by Frances Goodrich and Albert Hackett
Directed by Bec Poole
The powerful stage adaptation of Anne Frank: The Diary of a Young Girl by Otto Frank. Winner of the 1956 Pulitzer Prize, Tony Award, Critics Circle Award, and virtually every other coveted prize of the theater.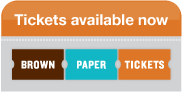 Tickets are $18 general admission, $15 students & seniors. Reserve tickets at the Brown Paper Tickets link to the right or by calling 207-200-4720.
STUDY
New Surry Theatre's Performing Arts School, will begin its 48th year, annually offers two semesters of classes in many disciplines, including acting, singing, theater make-up and more. Every summer, we welcome children ages 8 and up to our summer camp. Visit our performing arts school page for more information.
SUPPORT
New Surry Theatre thanks the generous support of the many individuals, businesses and foundations, all of whom make our cultural commitment to the community possible. Donations, sponsorships and grants are transformed into our mission of
engagement, inspiration and entertainment through the performing arts and keep theater alive in our rural community on the coast of Maine. Discover how you can support our work in the community. Thank you!