August 9, 10, 16, 17, 23 & 24 at 7:00 p.m.
August 11 & 18 at 3:00 p.m.
Directed by Dindy Royster
Musical Direction by Lori Sitzabee
Choreography by Nina Robinson-Poole

When five of the nineteen remaining Little Sisters of Hoboken discover that their cook accidentally killed the other 52 convent residents, they must raise money to fund the burials. As part of this effort, the nuns stage a variety show. The result is a hilarious ride for the nuns and audience members alike.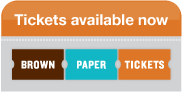 Tickets are $22 general admission, $15 students & $18 seniors. Reserve tickets at the Brown Paper Tickets link to the right or by calling 207-200-4720.
STUDY
New Surry Theatre's Performing Arts School, will begin its 48th year, annually offers two semesters of classes in many disciplines, including acting, singing, theater make-up and more. Every summer, we welcome children ages 8 and up to our summer camp. Visit our performing arts school page for more information.
SUPPORT
New Surry Theatre thanks the generous support of the many individuals, businesses and foundations, all of whom make our cultural commitment to the community possible. Donations, sponsorships and grants are transformed into our mission of
engagement, inspiration and entertainment through the performing arts and keep theater alive in our rural community on the coast of Maine. Discover how you can support our work in the community. Thank you!