June 7, 8, 14, 15, 21 & 22 at 7:00 p.m.
and June 16 at 3:00 p.m.
Dear Elizabeth is a moving and innovative play based on the thirty-year correspondence between poets Elizabeth Bishop and Robert Lowell. While reading the 459 letters published in Words in Air: The Complete Correspondence Between Elizabeth Bishop and Robert Lowell, playwright Sarah Ruhl writes, "I could not put the letters down. I hungered to hear time read aloud." As she arranged the writers' own words with no invented dialogue, we now can see and hear for ourselves the emergence of this extraordinary friendship between two great American poets, their letters span the personal, political, and literary epochs of their time. Directed by Dindy Royster, Cindy Robbins as Elizabeth Bishop and Michael McFarland as Robert Lowell, assisted by Randall Simons, bring this compelling story to the stage.
New Surry Theatre is delighted to announce that Pulitzer Prize winning biographer, Megan Marshall will be present at a Q&A on June 16th after the 3:00 matinee.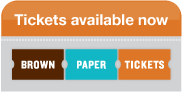 Tickets are $18 general admission, $15 students & seniors. Reserve tickets at the Brown Paper Tickets link or by calling 207-200-4720.
Thank you to our sponsors of Dear Elizabeth:
The Town of Castine, summer home of Robert Lowell,
summer destination of Elizabeth Bishop.
July 12, 13, 19, 20, 26 & 27 at 7:00 p.m. and July 21 at 3:00 p.m.
The Diary of Anne Frank by Frances Goodrich and Albert Hackett
Directed by Bec Poole
The powerful stage adaptation of Anne Frank: The Diary of a Young Girl by Otto Frank. Winner of the 1956 Pulitzer Prize, Tony Award, Critics Circle Award, and virtually every other coveted prize of the theater.
August 9, 10, 16, 17, 23 & 24 at 7:00 p.m. and August 11 & 18 at 3:00 p.m. Nunsense Directed by Dindy Royster, Musical Direction by Lori Sitzabee When five of the nineteen remaining Little Sisters of Hoboken discover that their cook accidentally killed the other 52 convent residents, they must raise money to fund the burials. As part of this effort, the nuns stage a variety show. The result is a hilarious ride for the nuns and audience members alike.
Thank you to the Davis Family Foundation, the Maine Theater Fund of the Maine Community Foundation, the Maine Arts Commission and the Stephen & Tabitha King Foundation for supporting our 47th Season!